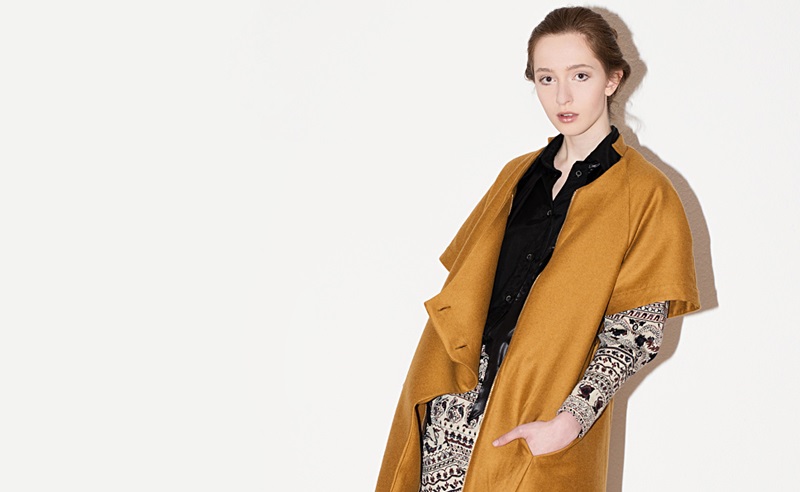 Laend Phuengkit feat. Baies d'Erelle
The new Autumn/Winter 2013 Collection "Miss Lanna" by Laend Phuengkit transports us back in time to 19th century Thailand's Kingdom of Lanna. Inspired by the unique and elaborate culture of Lanna, the woven cotton and skilfully draped silhouette creations draw on this historical heritage and give it a new lease of life for 2013. Throughout, Laend Phuengkit remains true to his style - emphasising the unison of contrasting elements as well as the combination of Asian and European flavours.

The new "Miss Lanna" collection is characterised by the sculpting drapery used in the creations. As was once typical in Lanna, Laend Phuengkit uses different techniques to swathe the body in material. Dresses and skirts are artistically wrapped to create a well-defined, light silhouette and to give the wearer a feeling of freedom.

As the reign of King Rama V came to an end (1900), women in Lanna, who were influenced by western fashion trends, began to wear blouses. This combination of western and Asian elements is also reflected in Laend Phuengkit's creations: traditionally inspired light, woven cottons blended together with urban cuts produce exciting contrasts.

Laend Phuengkit launched the up-and-coming fashion label, Studio Laend Phuengkit, in 2010. Zurich-born Phuengkit is a graduate of the FHNW (Institute for Fashion Design) and is now living in Berlin. He has already presented his designs at the Mercedes Benz Fashion Week in Berlin and was the first Swiss to be nominated a finalist for the Ramazotti Award. In 2011, he won the renowned Swiss Design Award. Phuengkit presented his latest collection, "Silent City Of..." as part of Mode Suisse Edition 2 in Geneva and Zurich and at the Mercedes Benz Fashion Days in November 2013.
Laend Phuengkit's aesthetics and designs are characterised by the innovatively creative way in which European and Asian patterns and styles fuse together, evoking the contrasting lifestyles and philosophies of life. The designer achieves this by incorporating different shapes, patterns and prints into his passion for drapery. The unfamiliar slowly unfolds to reveal an exotically seductive power, luring the beholder towards familiarity.
Baies d'Erelle

The Baies d'Erelle brand is designed by the French-Swiss designer Erelle Bertolini with a desire to create the perfect harmony between the jewellery and the body. She graduated with a Master's degree in design and has been creating jewellery since 2008. Each piece is 100% organic and ethically created by craftsmen.
My designs reflect my folk and nomadic lifestyle, combining metallic and organic materials in perpetual evolution. Brass, copper or old-looking silver chains wrap themselves around semi-precious stones like wires. A subtle union between hardness and flaws, the irregularities of the stones reflect their raw and mineral character. And because they exist since the dawn of time, I love working with these minerals which are like talismans that would accompany us every day.

"Hecate, Queen of the dark moon", the fall-winter 2013/14 Collection, celebrates the goddess of the moon through Greek mythology, Phrygian, Sumerian, Celtic and Inca.