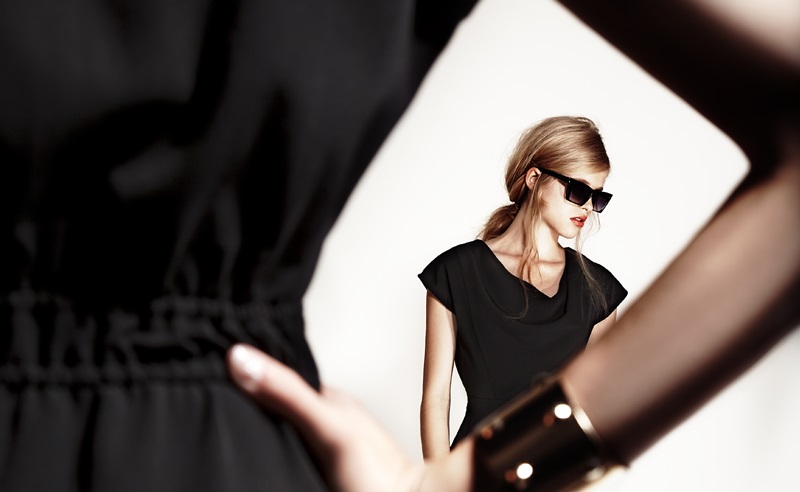 Photo Katia Wik
Little Black Dress feat. Baies d'Erelle
The two Swiss designers Eliane Diethelm and Joanna Skoczylas founded their label in 2009 with their mutual inspiration, the legendary «little black dress», which was established by Coco Chanel and the movie «Breakfast at Tiffany's».

For the two designers, the LBD can be more than just a black cocktail dress. It's the dress itself which is most important to them, because it's a complete outfit and you can up and down dress it easyly with just the right accessories.
In the three annual collections you'll find a variety of dresses , for every occasion, for every woman, in black – as well as in the colors of the season.

As for the Baies d'Erelle brand, it is designed by the French-Swiss designer Erelle Bertolini with a desire to create the perfect harmony between the jewellery and the body. She graduated with a Master's degree in design and has been creating jewellery since 2008. Each piece is 100 % organic and ethically created by craftsmen. The designs combine metallic and organic materials in perpetual evolution.

«Inti, Resurrection of the Sun», the Spring-Summer 2013 Collection, celebrates the sun gods through the Egyptian, Greek, Mesopotamian and Inca mythology.