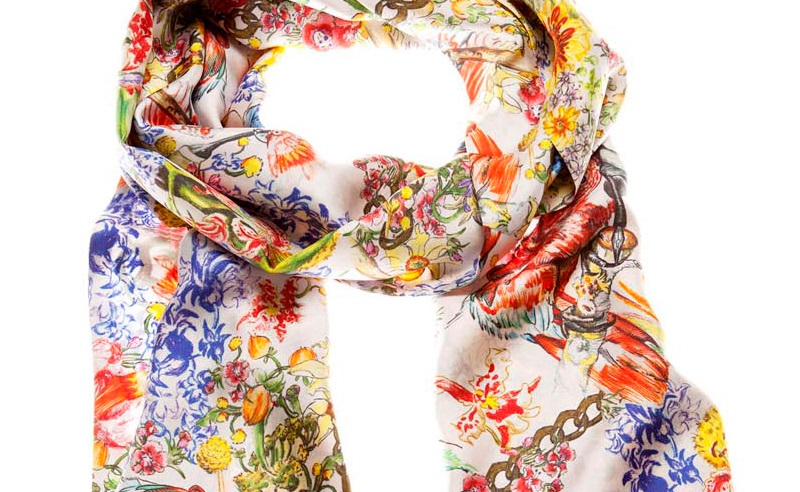 Illustrator turned designer Ginny Litscher graduated from Central Saint Martins in 2009, going on to gain experience at Vivienne Westwood, Alexander McQueen and Diane von Furstenberg. After creating unique designs for Armani, Todd Lynn, and Liberty's of London, Ginny launched her own printed scarf collection in 2011.
Based in her East-London studio, the designer can be found spending weeks at a time on her huge scale intricate and signature print designs. With each scarf telling a different story, the wearer is lured into a world of decadent pattern, filled with hidden surprises. What from afar seems playful and childlike, in fact displays explicit and coquettish prints. Featuring dragons, geishas and candy, the scarves twist the context of classical designs in such a way to bewitch, shock and amuse the wearer. Adorable, provocative and sensual, the scarves make for the ultimate accessory, always being both chic and ultimately timeless.
Made of the finest quality 100% silk, the scarves are light and perfect for Summer yet warm enough for Winter. All produced in Italy, hand fringed, hand drawn and individually printed, the scarves are currently available in high-end stockists including Liberty's of London, Joseph and many more.