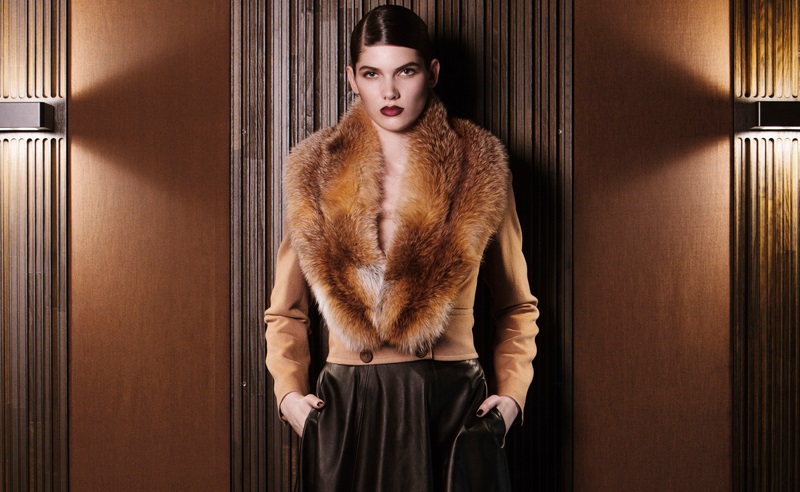 Photo Stephan Schacher
The Asandri collections reflect a new and very subtle yet sophisticated approach to luxury. Far beyond primarily visual impacts of superficial trends, Asandri is completely focused on the intense experience of authenticity, essence, and credibility. Accurate and very sharp cuts, exceptional tailoring and luxurious natural products are the pillars of the irresistibly elegant, fluent and powerful looks of Asandri.
Sensual Sophistication is the key description of the Autumn/Winter 2013/14 collection. An extravaganza of precise cuts, an elegantly subdued colour palette, and the refined use of stretch leathers and fabulous Swiss Fox furs represent the passion and determination of the designers to create timeless yet luxuriously strong looks.
Asandri achieves an ingenious fusion of textures and fabrics with intense juxtapositions of bold knits, fluent silks, eccentric tweeds, soft leather and gorgeous Swiss Fox furs. High waists and slim silhouettes are cleverly teamed with the exuberance of plush fur and knits. It is all about the gorgeously distinctive Asandri elegance.
Since 2010 Asandri has been presenting its collections in Berlin, Paris, New York and Zurich.