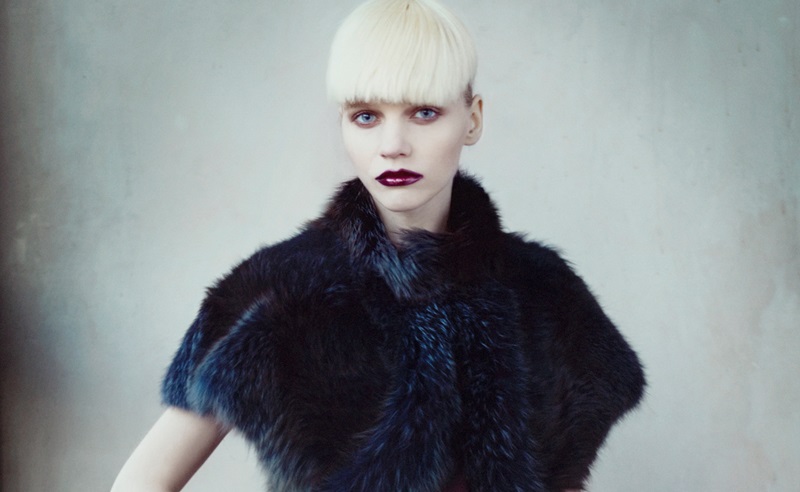 Photo Stephan Schacher
The Asandri collections reflect a new and very subtle yet sophisticated approach to luxury. Far beyond primarily visual impacts of superficial trends, Asandri is completely focused on the intense experience of authenticity, essence, and credibility. Accurate and very sharp cuts, exceptional tailoring and luxurious natural products are the pillars of the irresistibly elegant, fluent and powerful looks of Asandri.

The Spring/Summer 2013 collection is focusing on intriguing contrasts. Inspired by streamlined urban architecture and the very contrarian trend of urban and guerrilla gardening, Asandri presents a fabulous mix and match of textures and fabrics. Beautiful silk prints, sensual suede and pearl-finish stretch-leathers, exotic jacquard jersey and flowing summer knitwear are lining up in an amazing palette of colours. Intense coral takes centre-stage. Subtle blush pink, chalk, taupe and refined black-gray-white variations are cleverly matched and fused into amazing looks.

Since 2010 Asandri has been presenting its collections in Berlin, Paris, New York and Zurich.