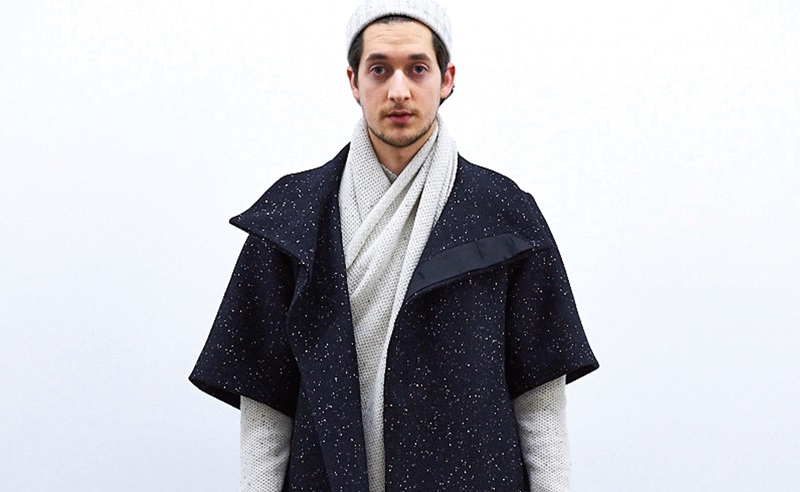 Sandro Marzo is a fashion designer based in Basel. Shortly after graduating from the Academy of Art and Design Basel in 2011, he launched his own label Sandro Marzo.

Focusing on the particularity of traditional textiles, the cuts and silhoutes are determined by the specific textures of the used materials. The variability of textil types means a challenge to find a common expression. This process though cannot be seen as minimization, nore as a historical study of the materials, but more as a continuous development encouraged by chosen thematical concepts. This leads to a constant tension of the individual pieces, whose interaction increases this tension to a highlight of the presented outfits.

Sandro Marzo's debut collection explores the days of the first communion within its religious context, which also becomes a metaphor for the launching of his own label. The idea of a baptism, performed by a group of men in a traditional and spiritual manner, his AW 13/14 collection refers to codes taken from religious garments used in christian rituals. In combination with flight jackets, military-tailored coats and bonded leather boots, it walks a fine line between an agressive, ritualistic and almost gang-like view on menswear, which suddently becomes innocent, pure and sacral at times. Camouflage embroideries are covering the outfits like floral patterns, fine freckled wool and cashmere-knit pullovers, scarfs and beanies are supplementing the collection.