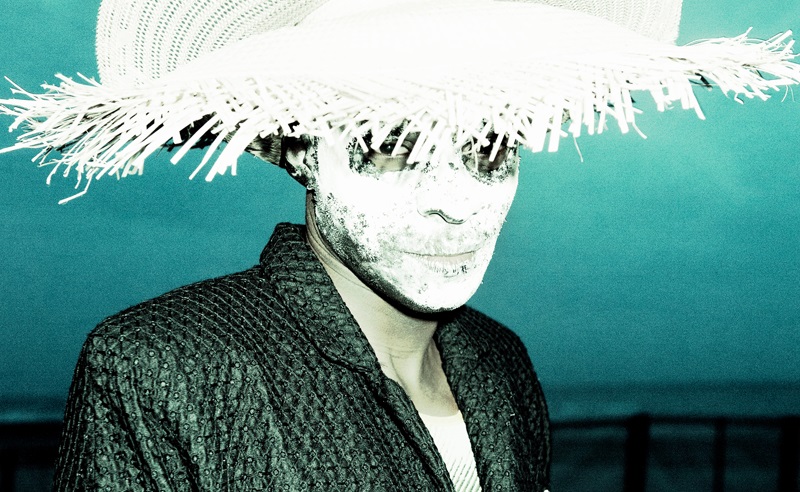 In Europe we hardly know anything about Voodoo Culture that isn't built on a Hollywood cliché, or involves a miniature doll, pierced with needles. Niklaus Hodel's most recent collection «Thorazine is my Homeboy» is about the beauty of the unknown. The clash between people possessed by a voodoo spirit and its gender, in a trance state of mind. Treated, based on a western misunderstanding of the supernatural, which support the collections theme, where insanity and spirituality go hand in hand.

Hodel's silhouettes offer silkscreen on Swiss couture lace, paired with hand-embroidered cottons and wools. Whereas the hats were woven in the Caribbean, the shoes were made in Italy, mixing the traditions of artisanal Italian shoe making with an influence that originates in the love for luxurious street and sportswear using only the finest materials and techniques.

The shoes, as well as some selected garments can be ordered.