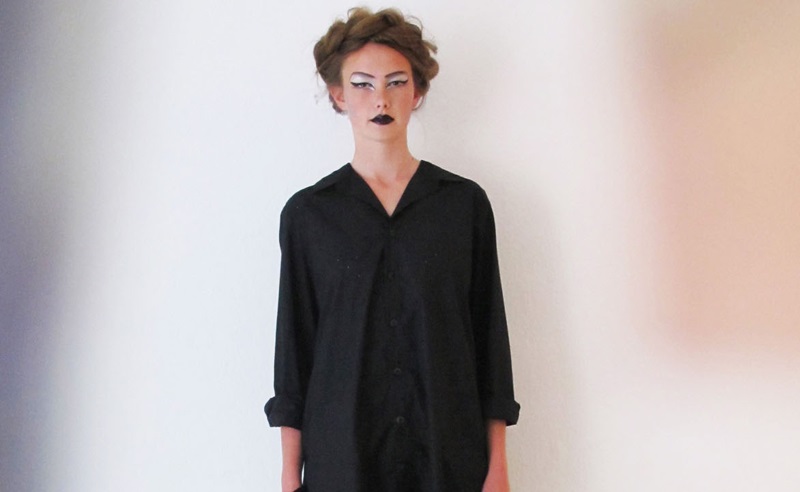 Photo Andrea Sommer
Founded in 2006 by Cornelia Peter and Nicole Müller. They met while both studying fashion design in Basel, and their collaboration ever since has resulted in various collections and activities. PETER MÜLLER take everyday life as their point of departure. Drawing inspiration from textures, materials and traditional techniques, they create surprising fashion which is then completed with lovingly crafted accessories. The laid-back design is highly recognisable by its use of graphic elements.

The new 2012/13 collection is a cross-seasonal continuation of «Extra Senses and Supercats A/K/A Amerika». It is a speculation between the conjuring up of catastrophes and visions of Paradise, evoking memories of brutalist buildings and intuitive Origami, and constituting a dialogue between the 2nd and 3rd dimension.

Since 2011, PETER MÜLLER has a showroom/shop at KOMPLOTT in Basel, with Cornelia Peter being responsible for all design work.