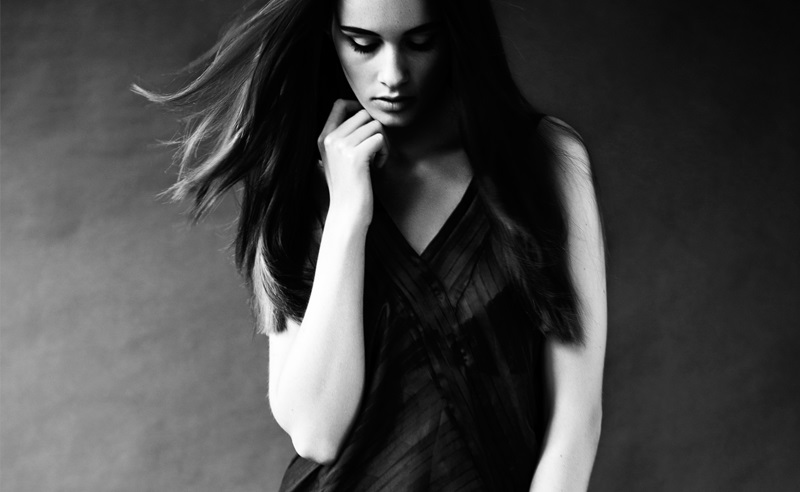 Photo Caspar Martig
Known for his understated urban allure, designer Javier Reyes proposes a veritable fusion of his pieces with their wearer by distinctively underlining femininity in an almost whispering way. The Mexican-born, Bern-based designer creates pieces that beg for a second look, leading to a long-lasting impression of his fluid lines and sober silhouettes.
 
In a mobile and constantly changing society heavily influenced by sportswear, Reyes infuses his designs with discreet sensuality, giving them a perfect balance between unhurried wearability and stylish fluidity. The collection is accentuated by elements directly derived from sports, traditional craftsmanship and the art of draping. A reserved, almost conservative color palette reflects the sobriety of today's urban elements while still expressing sensuality to transpire: Variations of royal blue and deep mauves come together brilliantly with velvets, cotton brocades and silk jerseys in these mystic, urban pieces.
 
It is exactly this lack of pretension and unobtrusiveness that transforms Reyes' designs into veritable objects of desire.